Christ-Centered Educational Excellence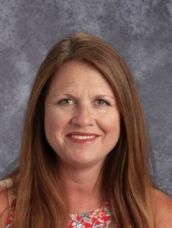 Brandi Walls
Instructor
Employed Since: 8/7/2018
3 Years Experience At School
My name is Brandi Walls began teaching in 2005 in public school, and transitioned into private Christian education in 2010. She earned a B.A. in elementary education. Brandi has two children currently attending CCA. She enjoys being on the water - boating, fishing, and spending time at the beach.
"I was fortunate enough to accept Jesus as my savior at the young age of 9 years old. Becoming a Christian at a young age, I have certainly made mistakes. I am so grateful that I have a Father who forgives, and I strive to extend the same grace that he has given to me others. I am blessed to have the opportunity to work beside fellow believers who also love God and serve his children.
"A Bible verse that speaks to me as both a mother and a teacher is Proverbs 22:6, 'Start children off on the way they should go, and even when they are old they will not turn from it.' I truly believe that if you teach children to love God, live for Him, and to serve others as a child, then they will grow up to be adults who live for God. Living with the hope that is Jesus will allow children to be comforted in the knowledge that they are truly never alone even in times of despair."