Christ-Centered Educational Excellence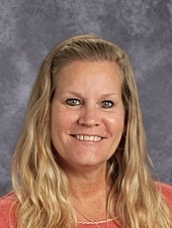 Deborah Christian
Instructor and Coach
Employed Since: 8/11/2014
5 Years Experience At School
Division: CCA Upper/Lower Division – Physical Education and Health; Varsity Volleyball Coach
Degree: Bachelor's degree in Secondary Education
Certified: FACCS
Miss Christian joined the CCA staff in 2014. She has been teaching for 20+ years, mostly in the field of Physical Education and Health. Miss Christian taught and coached at Mt. Zion Christian, Jonesboro, GA, 1st Baptist Academy, Naples, FL, Merritt Island Christian, MI, FL, and Trinity Christian Academy, Jacksonville, FL.
Currently, Miss Christian coaches the CCA Varsity Volleyball team, CCA softball team and coaches at Jacksonville Juniors Volleyball Association.
Coach Christian has two children. Makynzie graduated from CCA in 2015 and attends Montreat College in NC where she is playing volleyball and softball. Chayse is a 7th grader at CCA and plays soccer.