Christ-Centered Educational Excellence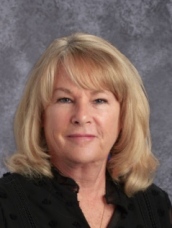 Joanne Pruett
Athletic Dept Assistant/Extended Day
Phone: 904-268-8667 x125
Employed Since: 8/1/1998
23 Years Experience At School
Mrs. Pruett is the Financial Manager for the Athletic Department as well as the Director of Extended Care and Summer Camp. She has been with CCA since 1998. Mrs. Pruett graduated from Wolfson High School. She has been married since 1999 to Jim, has two sons Kyle and Patrick, two stepdaughters and two grandchildren.

Her testimony: "I was born a 'cradle Catholic', confirmed my faith at age 12. I continue my Catholic faith at San Juan Del Rio."
"I can do all things though Christ who strengthens me. -Philippians 4:13"