Christ-Centered Educational Excellence
Welcome Parents and Students!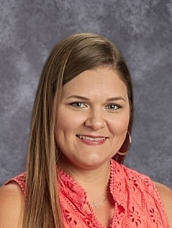 Michele Tanner
Instructor
Employed Since: 8/10/2015
4 Years Experience At School
Mrs.Tanner has been teaching since 2009. Mrs. Tanner has a BS in Elementary Education from the University of North Florida, and a Masters in Teaching from the University of Southern California. An interesting fact about Mrs. Tanner is she loves to ride Harley Davidson motorcycles with her husband, and dreams of owning her own one day. She loves to cook and is always eager to try new recipes. When she has free time she enjoys traveling with her family, whether going on a cruise, hiking in the Appalachian mountains, or just a weekend away in the country.
Mrs. Tanner accepted Jesus Christ as her Lord and Savior at the young age of 7. When asked about her relationship with Jesus Christ she said, "It has been a relationship that has grown sweeter and sweeter over the years. As I've matured in my walk with the Lord, I've seen my faith and trust in him grow. I daily strive to gather nutrients from His vine and produce beautiful fruit for His glory!"