Christ-Centered Educational Excellence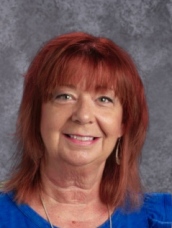 Marianne Vargas
Instructor
Employed Since: 8/5/2005
16 Years Experience At School
Degrees
Bachelors

Jacksonville University

(1989)
Mrs. Vargas, a music teacher, has been teaching at CCA since 2005. Mrs. Vargas teaches a variety of middle and high school classes including: Orff Mallet Ensemble, Zero Hour Worship, Middle School Worship team, and Drama. She has been in the education field for over 20 years. She teaches private piano lessons and has 25 years experience playing piano and keyboard in area of worship. She was voted Teacher of the Year by her peers while teaching in Duval County. Mrs. Vargas graduated from Jacksonville University with a Bachelor of Music Education with piano as her applied instrument.
Her testimony: "I became a follower of Christ at 8 years old. I strive to live my life for Christ. When I fail, His grace picks me up."
Her favorite verse is Matthew 5:16: "Let your light so shine before men, that they may see your good works, and glorify your Father which is in heaven."
May we live our lives for Him, so others can see what He is doing in us and come to know Him too.