Christ-Centered Educational Excellence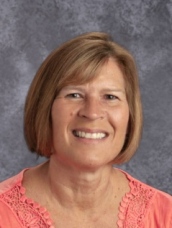 Theresa Varnes
Upper School Asst.
Phone: 904-268-8667 x113
Employed Since: 11/4/2014
6 Years Experience At School
Mrs. Varnes joined CCA in 2014 working as an administrative assistant. She is a Jacksonville native and enjoys reading, the sun and her family. In her spare time you can find usually find her attending her son's, Andy's sporting events here at CCA or spending time with her husband, Ed, and daughter, Sarah.
Her testimony: "I grew up in a Christian home, but it wasn't until 1987 that I realized I had no relationship with Jesus Christ. I realized my need for Christ as my Savior and my life has forever been changed. He has given me a peace and joy that I could never have on my own. One of my favorite passages is Ps. 37:3, 4 which says 'Trust in the Lord and do good; dwell in the land and enjoy safe pasture.4 Take delight in the Lord, and he will give you the desires of your heart.'