Christ-Centered Educational Excellence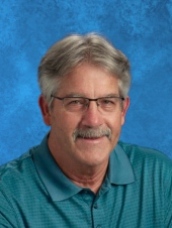 Jim Diehl
Instructor
Employed Since: 8/12/2013
7 Years Experience At School
Mr. Diehl has been with CCA as a part-time teacher since 2013. He earned a Bachelors Degree in Occupational Education from Southern Illinois University and a Masters Degree in Health Administration from Baylor University. He retired from the United States Navy after 22 years of service in September 1996.
After his Navy career and experience in the Jacksonville non-profit community, Mr. Diehl realized that God was leading him into a formal education experience. He became a substitute teacher in Duval County Schools and CCA prior to getting his own classes. "My love for God and my country is the driving force behind my love of teaching Bible and the Social Sciences, especially U.S. History, Government & Economics." Mr. Diehl is currently working on the requirements to upgrade his state teaching certificate from temporary to permanent.
Mr. Diehl is a former Elder at Christ's Church and was privileged to be a part of the decision process in opening the school. He has been excited to watch God bless CCA through the years and to see lives changed for His glory. Mr. Diehl has been married to Cathy, CCA's school nurse, for 42 years. They have three children and eight grandchildren.
From Mr. Diehl: "The greatest blessing in this life, besides my wife, is watching my children and their families live out their faith in Jesus, and now watching them pass that faith to my grandchildren."