Christ-Centered Educational Excellence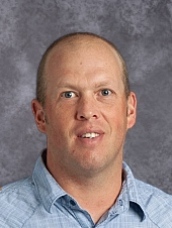 John McLelland
Instructor
John has 20 years of experience working with kids from all around the world. With experience in the United Kingdom, Scandinavia, New Zealand, and the States he has been fortunate and blessed to have had the opportunity to learn from multiple cultures and backgrounds.
A large part of his time working with kids has been through sport with soccer as the driving force to help kids from around the world gain academic and sporting scholarships, as well as several players getting on the pathway to professional soccer.
From John: Having coached the boy's soccer team here at CCA last season, the transition to the classroom is a step that I am very excited to begin. I have been involved on and off with CCA for six years, and I am delighted now to finally call this place home.