Christ-Centered Educational Excellence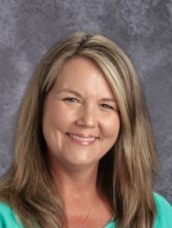 Stephanie Buhay
Teacher
Employed Since: 8/11/2014
7 Years Experience At School
Mrs. Buhay was a part of CCA (when it was known as Mandarin Christian School) for 10 years. She returned to CCA in 2013 and is thrilled to be back. She has a B.S. In Elementary Education and teaches 2nd grade. She has 3 children; twins that graduated from CCA in 2020 grade and a 24-year-old. She likes to spend her spare time reading, going to the beach, and spending time with her granddaughter, Jenna, and her family.
She accepted Jesus when she was 13 years old and continues to grow in her walk every day. She is blessed to be part of such a loving Christian school.
Stephanie's Scripture is Psalm 46:1-4. "God is our protection and our strength. He always helps in times of trouble. So, we will not be afraid even if the earth shakes, or the mountains fall into the sea, even if the oceans roar and foam, or the mountains shake at the raging sea. Selah There is a river that brings joy to the city of God, the holy place where God Most High lives."