Christ-Centered Educational Excellence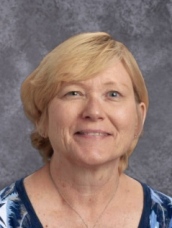 Teresa Lindsay
Instructor
Employed Since: 2/5/2018
4 Years Experience At School
I'm so excited to be back at CCA. This year I'm teaching fifth grade. I have a B.S. in Education(1-8), a Reading Certificate(K-12), and a Master's in Education. I taught fourth grade in the same Ohio public school for 30 years. I have a son, Andrew, who is 27 years old and lives in Ohio.
I accepted Jesus when I was 16 years old. My favorite scripture is one that I learned at church when I was a young child. Matthew 5:9- "Blessed are the peacemakers for they will be called the children of God."
I'm so blessed to be a part of such a loving Christian school. Go Eagles!